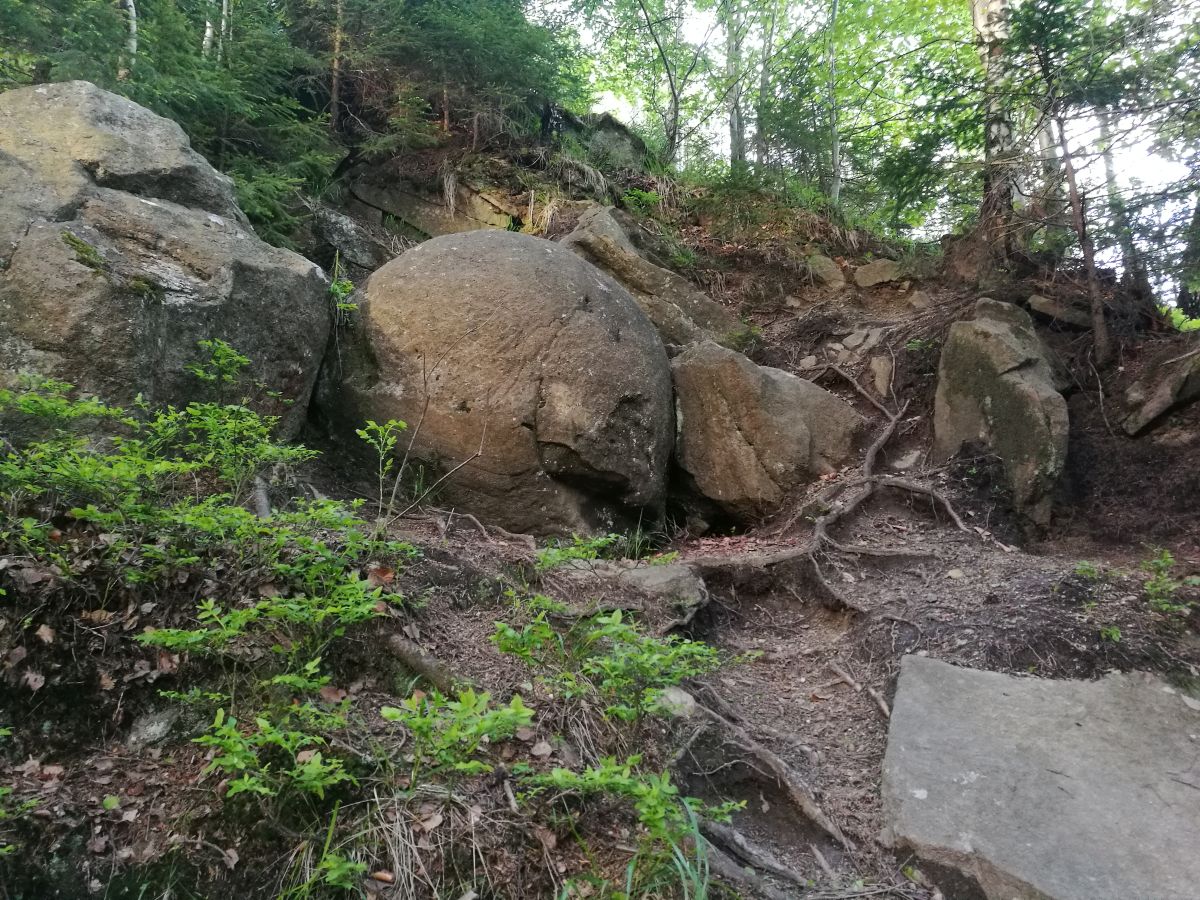 Stone spheres can be found in local part Milošová, near the border on the village of Mosty u Jablunkova.
Regular spheres with diameter 10 to 260 cm rolled out after excavation in a rock quarry which was producing rock to treat mountain brook channels in the 1980's..
Thus a worldwide unique natural phenomenon was discovered. In 2003, the site was declared a natural monument. Nobody has definitely explained the origin of the stone spheres so far. Geologists agree that they were created in the same period as the surrounding sandstones. They were probably created in the prehistoric sea by the gradual depositing of elements to the core by water movements on the bottom of the sea.

Access: public transport from Čadca, direction to Milošová, final stop Milošová - Megoňky.

Photos: