Ski centres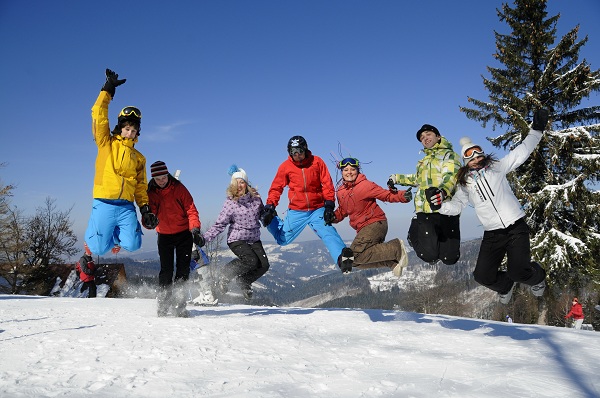 The international ski centre, Snowparadise Veľká Rača Oščadnica lies in Kysuce, in the Kysucké Beskydy mountains. The centre is near the border of both the Czech Republic and Poland. Snowparadise is especially popular among tourists and visitors in winter season.
Ski school Snow Kingdom in Snowparadise Veľká Rača Oščadnica is in the Dedovka area, between the ski slopes Košariská 1 and Košariská 2.
The ski centre, SKI MAKOV is situated in the village of Makov, Čadca district, Žilina region, in a protected landscape area Kysuce. The centre is popular in particular among young families with kids because of its wide slopes that enable safe skiing.
The ski centre ŠPORTCENTRUM lies directly in the centre of the village of Oščadnica. Two ski-lifts are available there. The first one is approximately 120 metres long children ski lift and the other one is about 500 meters long with elevation of 95 m.